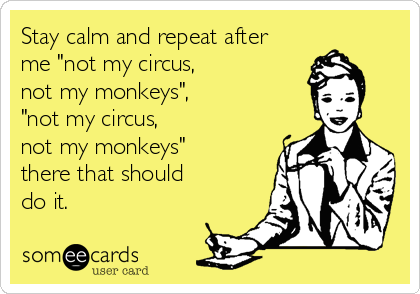 Seems like the book blogging world has been hit with yet another scandal.
Yep. Another scandal. What makes this one a little different is that a well known blogger wrote a post saying that now she's embarrassed to be a book blogger. That got me scratching my head, especially when other book bloggers chimed in with their embarrassment.
Why on earth would anyone be embarrassed to be a book blogger?
Just because a book blogger was illegally selling ARCs at inflated prices?
The only embarrassing thing about this is that people actually thought that $20 was a reasonable price for shipping three books!
But otherwise? What's there to be embarrassed about? One bad apple don't spoil the whole bunch, girl! (points if you get the Osmond reference!)
The book blogging community has weathered worse and we'll get through this as well, but what's new is the feelings of embarrassment. What's up with that? Why would the actions of one blogger have such a far-reaching impact on other bloggers?
One psycho author doesn't mean all authors are cuckoo for cocoa puffs.
One snotty PR person doesn't mean all PR people are snotty.
One rude encounter doesn't mean you have to burn all your bridges.
So why should one greedy blogger tar all of us with the same brush?
Makes no sense to me, but in the meantime I'm proud to be a book blogger! No, they can't take that away from me…
This content is owned and copyrighted by alexia561.blogspot.com.