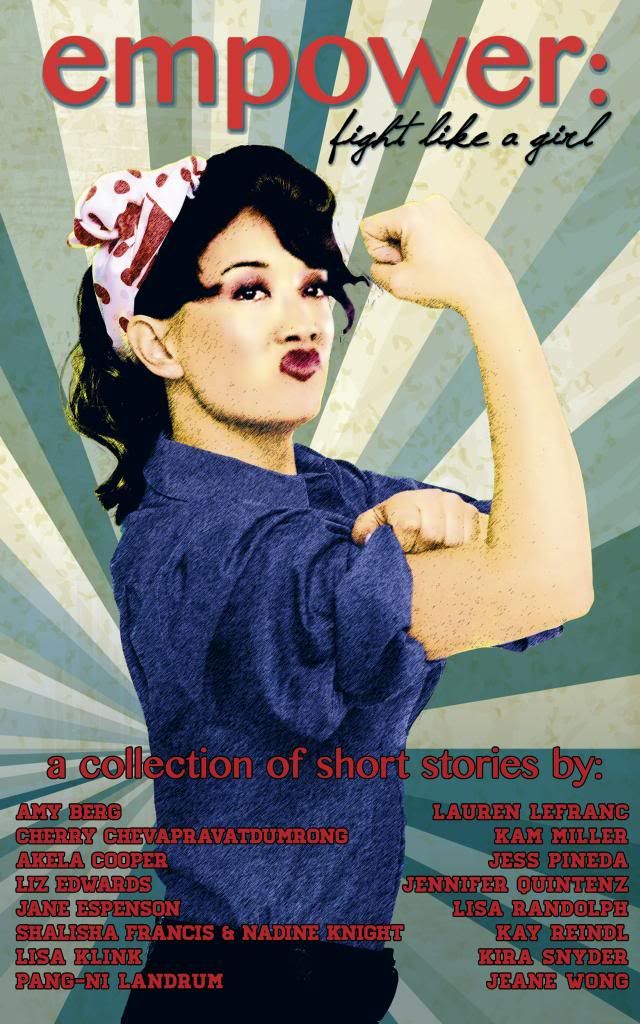 Empower: Fight Like A Girl
Women of TV have united against lupus! Presenting
Empower: Fight Like A Girl
, a special collection of short stories by top women writers from some of your favorite shows, including:
Marvel's Agents of S.H.I.E.L.D., Family Guy, Person of Interest, Grimm, Battlestar Galactica, Buffy the Vampire Slayer, Law & Order: SVU, Star Trek: Voyager, Eureka, Twisted, The 100, Malcolm in the Middle, Millennium, Being Human, The Shield, Castle, Chuck, Gilmore Girls,
and
Game of Thrones.
In this anthology, you'll discover supernatural thrillers, crime mysteries, horror, comedies, and more.
Authors contributing stories to this volume include:
Liz Edwards
Shalisha Francis & Nadine Knight
All proceeds will be donated to the non-profit Lupus Foundation of America to help solve the cruel mystery of lupus.
This content is owned and copyrighted by alexia561.blogspot.com.