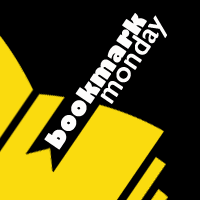 Since I collect bookmarks, thought it would be fun to join the
Guiltless Reader
for her Bookmark Monday posts!
This has got to be one of the cutest bookmarks ever!
My friend Tammy picked up this bookmark for me at BEA because she knows that I'm a sucker for cute dogs. The weird thing is that I took a picture of the bookmark, but now I can't find it.
Pretty sure that it's a bookmark advertising adoptable dogs in a photobooth, but not 100% sure. Right now, I'm blaming the foster kittens because that's better than admitting that I lost a bookmark. D'oh!
This content is owned and copyrighted by alexia561.blogspot.com.