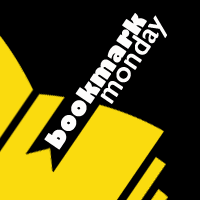 Since I collect bookmarks, thought it would be fun to join the
Guiltless Reader
for her Bookmark Monday posts!

Dr. Who is one of my favorite shows and the Daleks are one of my favorite Dr Who villians, so how could I resist picking up this awesome colorful bookmark?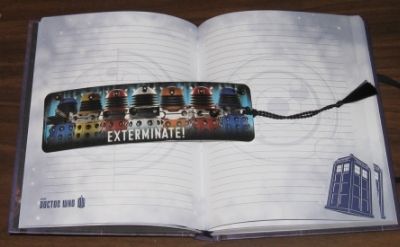 The bookmark goes nicely with my new Tardis journal!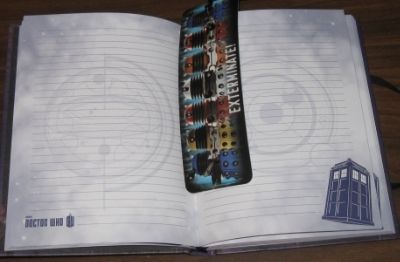 The bookmark is nice & large, so I shouldn't lose my spot. Now if I could just find a Tardis bookmark to go with this one…
This content is owned and copyrighted by alexia561.blogspot.com.