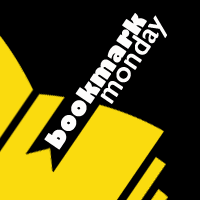 Since I collect bookmarks, thought it would be fun to join the
Guiltless Reader
for her Bookmark Monday posts!
I'm not very crafty, so while I may pin a lot of crafts to my Pinterest boards, I doubt that I'll ever actually try any of them. Nice to dream though…
Here's my one attempt at a DIY bookmark. Made of two ribbons, it was pretty simple. I still messed up tying off the ends, but overall am pleased with the finished product!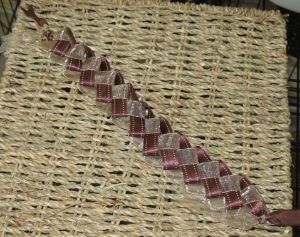 Not sure why I decided to use a basket as the background, but it was too big to fit on a book cover.
This content is owned and copyrighted by alexia561.blogspot.com.